Transition to the profession
Survey of graduates
The Department regularly surveys the graduates of the last five graduation years. The aim is to obtain up-to-date information on their whereabouts in the job market and thus to provide prospective students with insights into the occupational field of spatial planning and to offer students orientation for their studies and preparation for the job market. In addition, the insights gained can be incorporated into the further development of the program and the courses offered.
Questions are asked in particular about
the experiences in the transition phase from study to work
the different employers and occupational activities
retrospective evaluation of the study program and their own course of study.
The graduate surveys are available in German to all interested parties:

Location & approach
The facilities of TU Dortmund University are spread over two campuses, the larger Campus North and the smaller Campus South. Additionally, some areas of the university are located in the adjacent "Technologiepark".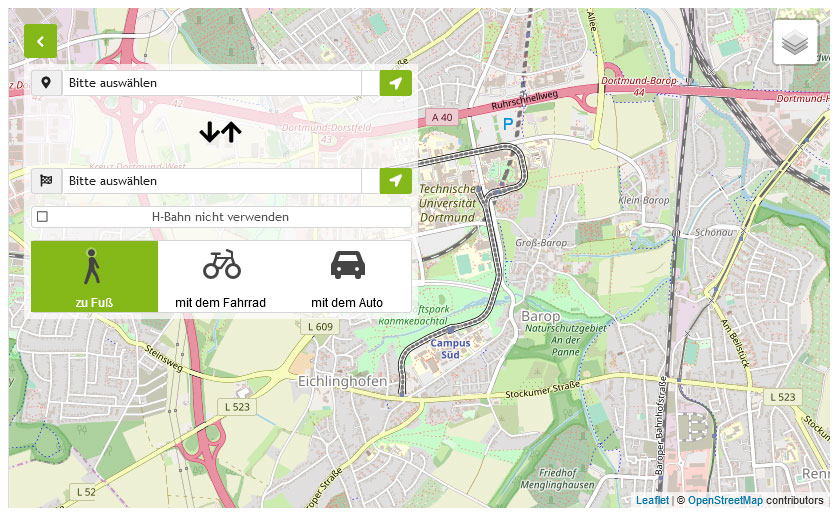 Zum Lageplan