Master in Spatial Planning
Master Thesis
The regulations for the Master's thesis can be found in the Master Examination Regulations. Further in­for­mation can be found in the module handbook under module 4.
The master thesis is a scientific work in the field of spatial planning. The thesis can have a theoretical, empirical or conceptual-de­sign focus. Students are free to propose their own topic for their thesis. With the Master's thesis, the candidate proves that he/she can independently work on a complex spatial planning issue according to scientific standards and methods within a given period of four months.
Students can obtain the application form for the master's thesis on our website: Website
The master thesis is completed in one semester and can be chosen as an alternative to the master proj­ect. The focus is on the theoretical-analytical or planning-conceptual processing of a current issue in spatial re­search or spatial planning. It enables the processing of challenging questions according to scientific standards.
Location & approach
The facilities of TU Dort­mund Uni­ver­sity are spread over two campuses, the larger Cam­pus North and the smaller Cam­pus South. Additionally, some areas of the uni­ver­si­ty are located in the adjacent "Technologiepark".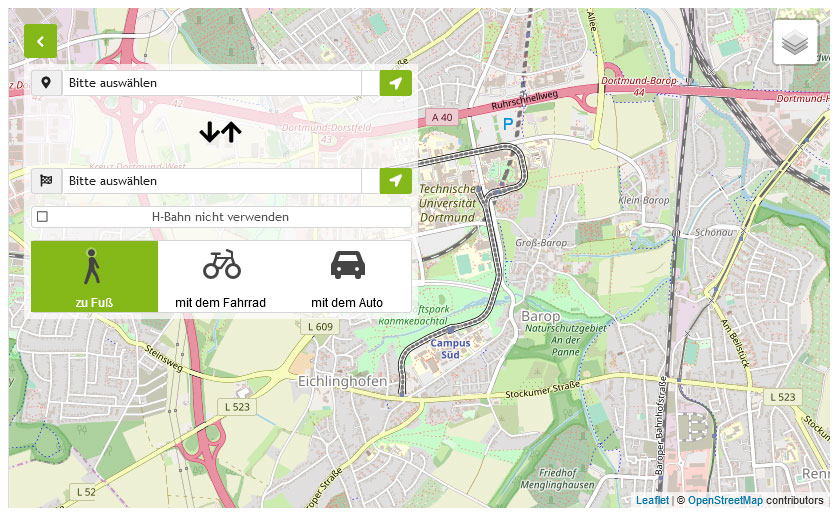 Zum Lageplan