Prospective Students
Bachelor in Spatial Planning
Are you interested in a wide range of current topics such as urban planning, sustainability, climate change, mobility, urban development, housing, gentrification or the energy supply of the future? Do you find many of the topics in high school geography classes interesting and wonder if there are study programs and career paths that build on them? Do you find architecture too focused on one building and would rather study urban neighborhoods, the city as a whole, or undeveloped spaces? Are you interested in local and regional issues as well as global contexts and developments?
The following pages will give you an overview of the bachelor's degree program in spatial planning. You will get an insight into the study structure in general, but also into the project study as the core and trademark of the spatial planning education. Further information relates to the application and admission procedure.
If you still have questions, you can obtain further information from the department's study information days (German Link). In addition, it is also possible to contact the Student Advisory Service of the Department of Spatial Planning.
Location & approach
The facilities of TU Dortmund University are spread over two campuses, the larger Campus North and the smaller Campus South. Additionally, some areas of the university are located in the adjacent "Technologiepark".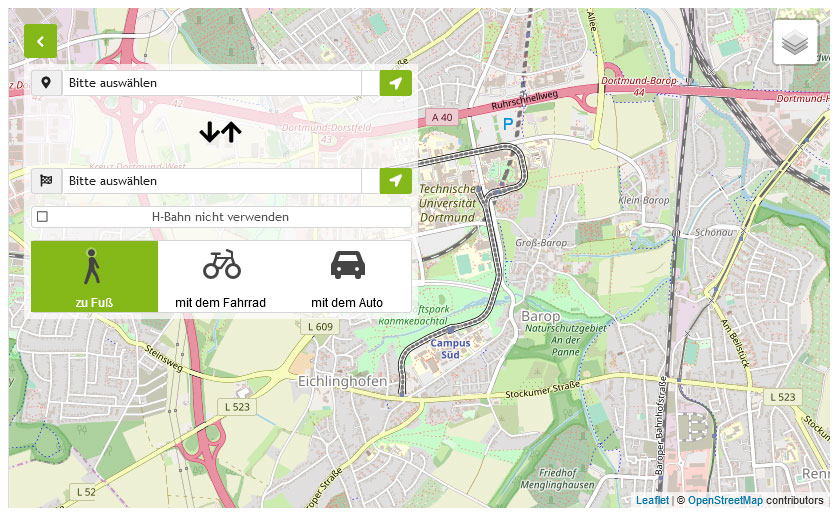 Zum Lageplan