Scholarship
German Scholarship
Since the 2011/2012 winter semester, the TU Dort­mund has been offering the German Scholarship as a funding opportunity for students.
The German Scholarship supports students with strong and talented performance. In addition to academic achievements and career history, the scholarship also takes into account social commitment, willingness to assume res­pon­si­bi­li­ty, and special social, family, or personal circumstances.
The monthly grant amounts to 300 euros and is independent of the student's other income. It is paid for at least two semesters and at most until the end of the standard period of study.
Half of the German scholarship is provided by private sponsors (companies, associations, foundations, alumni, private individuals) and half by the federal govern­ment. All students at TU Dort­mund Uni­ver­sity, in­clu­ding in­ter­na­tio­nal students, are eligible to apply.
Sponsors for the Department of Spatial Planning
The Department of Spatial Planning would like to thank the sponsors who finance a German Scholarship for the students of spatial planning.
Our sincere thanks go to:
ExperConsult Wirtschaftsförderung & Investitionen GmbH & Co. KG (1 scholarship)
NRW.BANK (2 grants)
Sparkasse Dort­mund (2 scholarships)
RAG Foun­da­tion (2 scholarships)
Wilo Foun­da­tion (2 scholarships)
More in­for­mation for students and sponsors can be found on the TU Dort­mund website. There you will also find a larger selection of photos of the last reception "Stifter treffen Sti­pen­diaten".
Location & approach
The facilities of TU Dort­mund Uni­ver­sity are spread over two campuses, the larger Cam­pus North and the smaller Cam­pus South. Additionally, some areas of the uni­ver­si­ty are located in the adjacent "Technologiepark".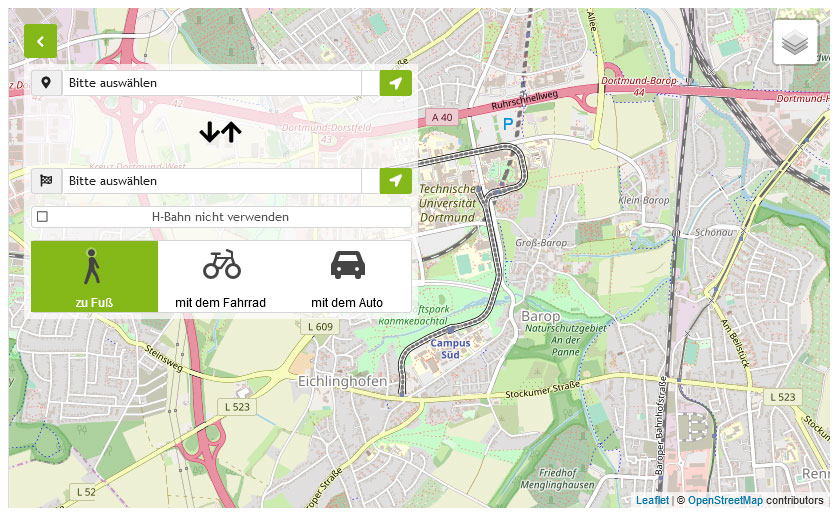 Zum Lageplan