Dean's Office
Office of the Dean & Vice Dean
The Dean heads the de­part­ment and is represented by the Associate Dean. The Dean is elected by the Department Council for a term of four years.
The Dean's Office personnel support the dean, the vice dean and the committees of the de­part­ment in fulfilling their tasks. They are the first point of contact for employees and students of the de­part­ment as well as for external inquiries and public relations.
Budget
Assistant to the Dean
TU Dort­mund Uni­ver­sity
Department of Spatial Planning
Dean's Office
South Cam­pus, Building III, Room 3.212
Au­gust-Schmidt-Straße 10
44227 Dort­mund
Germany
Location & approach
The facilities of TU Dort­mund Uni­ver­sity are spread over two campuses, the larger Cam­pus North and the smaller Cam­pus South. Additionally, some areas of the uni­ver­si­ty are located in the adjacent "Technologiepark".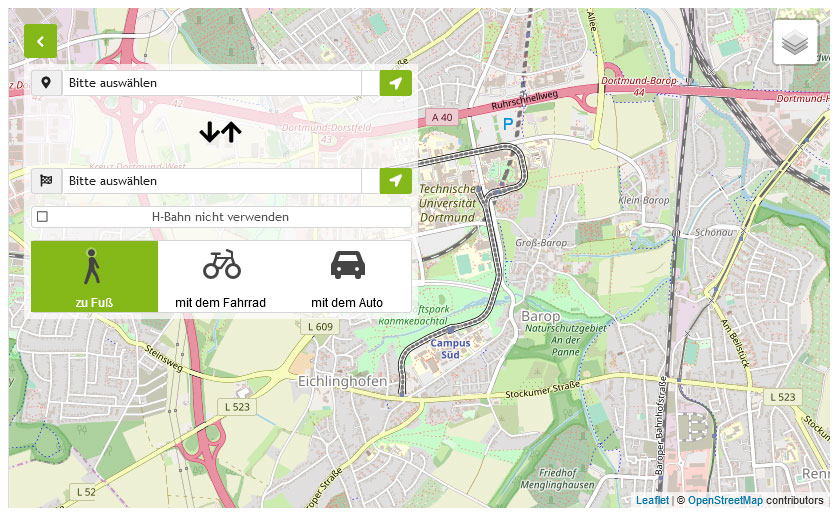 Zum Lageplan