Due to renovation work in the Uni­ver­sity Library, the complete stock of books on spatial planning is currently located in the Departmental Library of Spatial Planning. The books can be borrowed on site.
Here you will find specialist in­for­mation on spatial planning and further links.
The Departmental Library (BR) of the Department of Spatial Planning is located on the top floor of GB I and holds more than 34,000 books on spatial planning. PC workstations with Internet access are available for literature and Internet re­search, and it is also possible to connect one's own PC to the uni­ver­si­ty's WLAN network by logging in with the uni­ver­si­ty account.
In addition, some departments have their own learning centers or departmental libraries:
Location & approach
The facilities of TU Dort­mund Uni­ver­sity are spread over two campuses, the larger Cam­pus North and the smaller Cam­pus South. Additionally, some areas of the uni­ver­si­ty are located in the adjacent "Technologiepark".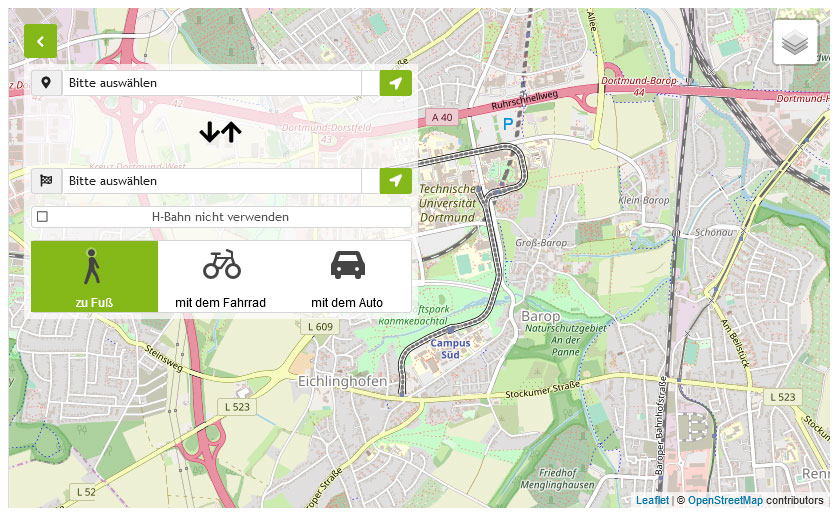 Zum Lageplan