Master in Spatial Planning
Start of Studies 2022
Welcome to the Department of Spatial Planning!
Dear Master students,
the choice of seminars starts on the 28th of September and ends on the 1st of October 2022. The registration will be via LimeSurvey, a corresponding link will be provided on our homepage.
Our introductory event will take place on the 6th of October, details will also be provided on our homepage in the near future.
The project and design presentations will take place in presence on 10 October 2022 from 9:00 to approx. 11:30 in GBIII, room 3.516. Following the presentations, the digital allocation of places will take place via LSF. The first project/draft meeting will take place on 12 October 2022.

Dining hall schedules, LSF, Campusnavi, university sports program or current news: The most important services of the TU Dortmund and all important information are also available in the TU app. In addition, students can use the TU app to quickly and easily check in and out of their seat at a lecture or in the library.
Location & approach
The facilities of TU Dortmund University are spread over two campuses, the larger Campus North and the smaller Campus South. Additionally, some areas of the university are located in the adjacent "Technologiepark".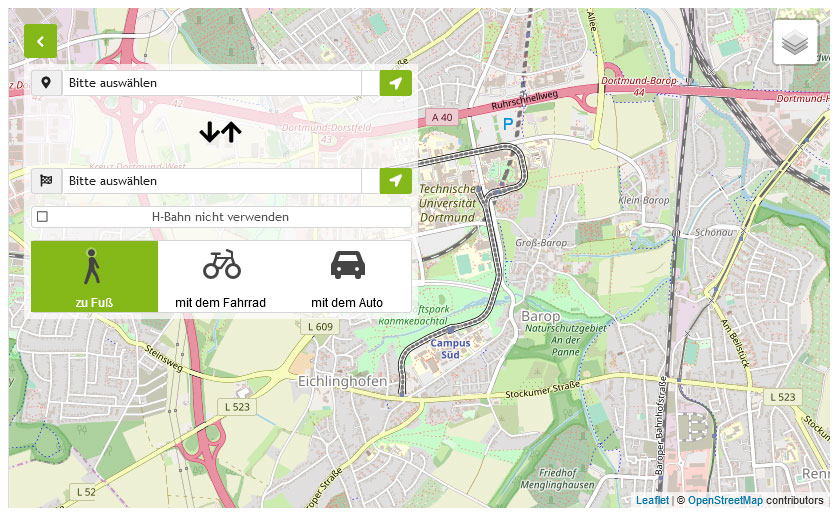 Zum Lageplan