Research
Department Publications on the University Research Publication Webpage
At the TU Dortmund University a university bibliography is available (on the UB site it is called University Research Publication). Here you can also find all publications of scientists of the Department of Spatial Planning.
The aim of the University Bibliography, which is operated by the University Library (UB), is to present the research of the scientists of the TU Dortmund University. For this purpose, bibliographic data on publications, research data and other research achievements published by members of the TU Dortmund University are recorded. In addition, the affiliation of the scientists within the TU Dortmund University is documented.
Location & approach
The facilities of TU Dortmund University are spread over two campuses, the larger Campus North and the smaller Campus South. Additionally, some areas of the university are located in the adjacent "Technologiepark".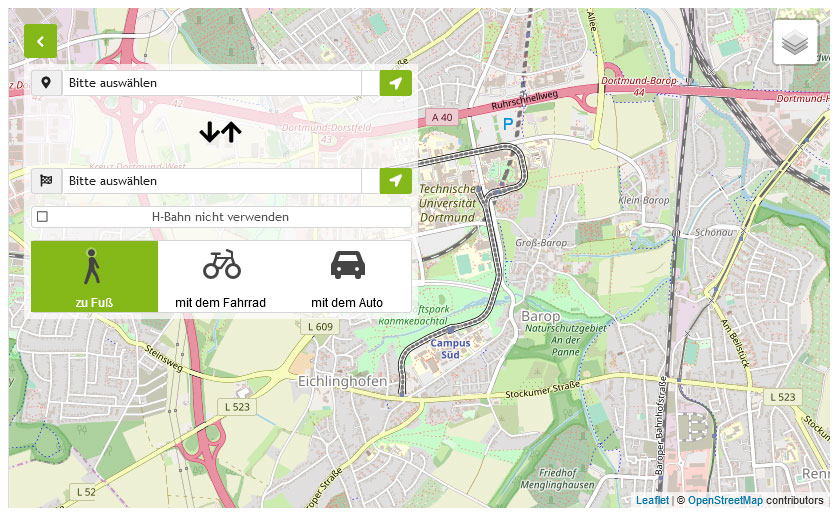 Zum Lageplan