Events & Transfer
Research Colloquium
The Research Colloquium (FOKO) focuses on new research work at the Department of Spatial Planning and is a forum for guest speakers. It is intended to point out current fields of research, to highlight links between research projects and to show perspectives for the further development of spatial planning as a science. The event is aimed at students and scientists in the field of spatial planning and other disciplines, as well as experts from regional practice. The series of lectures is assigned to the fundamental studies in the bachelor's degree program in spatial planning. Further information, including registration details, can be found in the LSF.
© Katja Engel​/​TU Dortmund
Location & approach
The facilities of TU Dortmund University are spread over two campuses, the larger Campus North and the smaller Campus South. Additionally, some areas of the university are located in the adjacent "Technologiepark".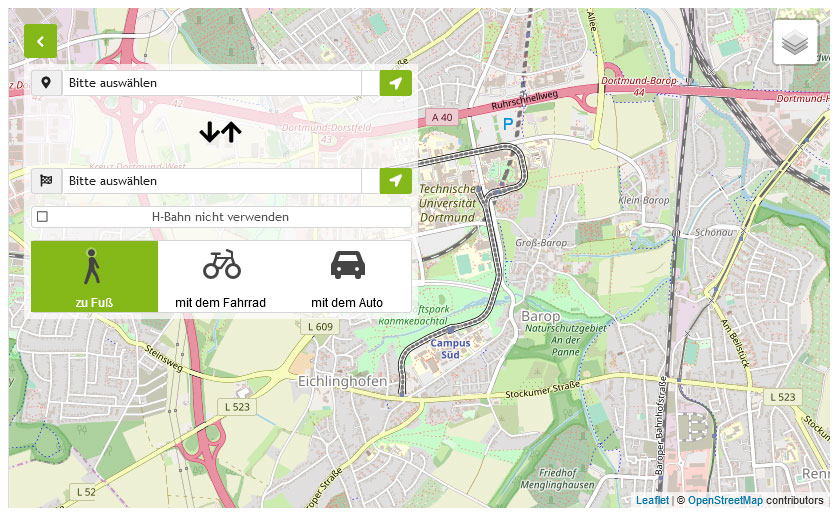 Zum Lageplan