Department
Student Council
Do you have a problem in your studies?
Do you need tricks and tips?
Then come to us! Every Wednesday we hold our public student council meeting at 2 p.m. in the Sofaraum (in R. 3.108). Tell us your problem and we will do our best for you!
Further services of the student council:
Lending of old exams (also di­gi­tal)
Balls for the foosball table in the basement
E-Phase of the freshmen & masters
Soccer tournament (teachers vs. students)
barbecue parties
Foosball tournament
Planners' parties
Planners' Meeting (PIT)
Student advisory board (esp. for 2nd semester)
Job advertisements (newsletter & notice board)
Spindles rental (especially for de­sign groups)
Styro cutter for de­sign models
Spiral binding machine for final papers and term papers
Sofa room to relax
And much more...

© Aliona Kardash​/​TU Dort­mund
Location & approach
The facilities of TU Dort­mund Uni­ver­sity are spread over two campuses, the larger Cam­pus North and the smaller Cam­pus South. Additionally, some areas of the uni­ver­si­ty are located in the adjacent "Technologiepark".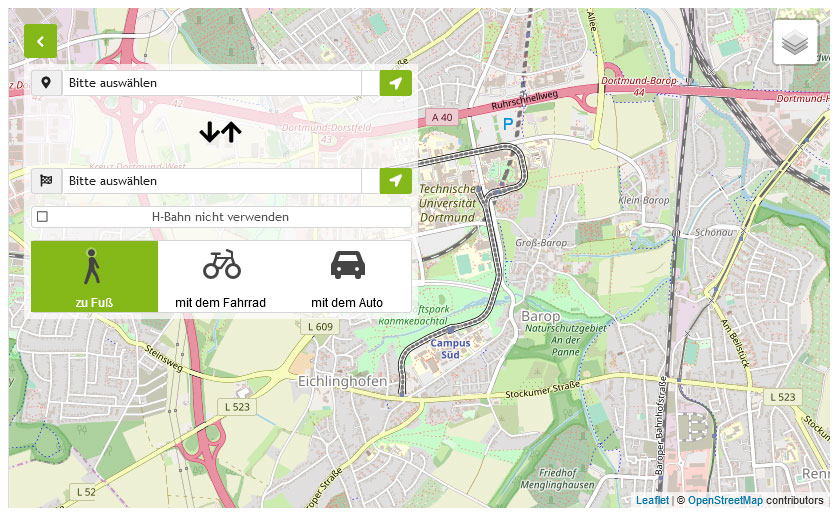 Zum Lageplan