Scholarship
Further Information
The TU Dort­mund Uni­ver­sity offers a central scholarship advisory service for all interested parties through the General Student Advisory Office.
Please register for this at the open office hours, Wednesdays from 1:00 p.m. to 3:30 p.m., at Emil-Figge-Straße 61. For more in­for­mation, see Sti­pen­di­en.
For scholarship advice regarding stays abroad and for in­ter­na­tio­nal students with or without a refugee background, please contact the International Office, for doctorates the Referat For­schungs­för­de­rung.

Location & approach
The facilities of TU Dort­mund Uni­ver­sity are spread over two campuses, the larger Cam­pus North and the smaller Cam­pus South. Additionally, some areas of the uni­ver­si­ty are located in the adjacent "Technologiepark".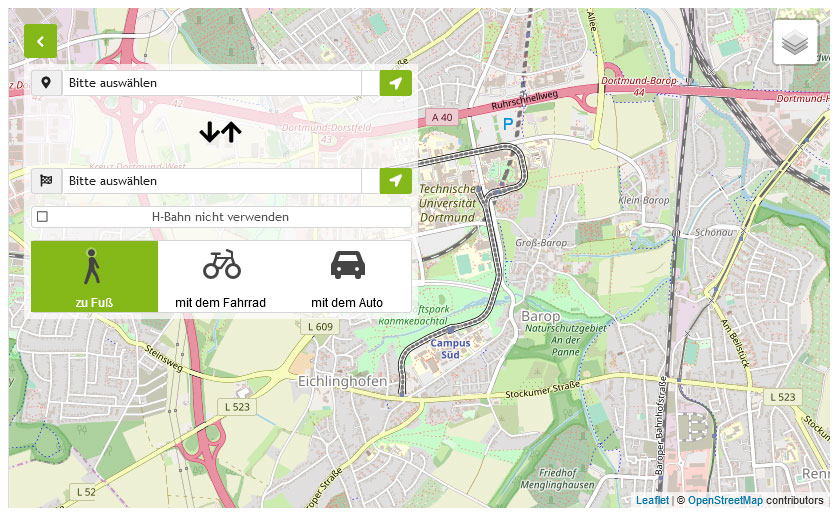 Zum Lageplan