Scholarship
Further Information
The TU Dortmund University offers a central scholarship advisory service for all interested parties through the General Student Advisory Office.
Please register for this at the open office hours, Wednesdays from 1:00 p.m. to 3:30 p.m., at Emil-Figge-Straße 61. For more information, see Sti­pen­di­en.
For scholarship advice regarding stays abroad and for international students with or without a refugee background, please contact the International Office, for doctorates the Referat For­schungs­för­de­rung.

Location & approach
The facilities of TU Dortmund University are spread over two campuses, the larger Campus North and the smaller Campus South. Additionally, some areas of the university are located in the adjacent "Technologiepark".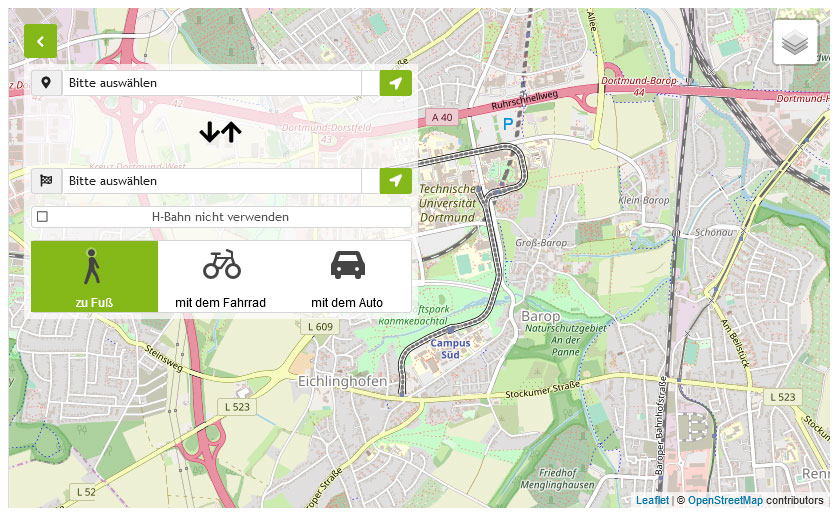 Zum Lageplan