Dean's Office
Office of the Examination Board
The Examination Board is responsible for the organization of the exa­mi­nations and the tasks assigned by the Examination Regulations adopted by the Department of Spatial Planning. The Examination Board is the authority in all adopted Administrative Procedures and Pro­cess­es. It consists of five mem­bers: three mem­bers from the group of uni­ver­si­ty lecturers, one member from the group of academic staff and one member from the group of students.
The Department of Spatial Planning has set up its own secretary for the examination board, which is responsible for the administration of exa­mi­nations for all students and is the direct contact for students' representatives. The examination dates for students and the examination periods are also coordinated here and adapted to the requirements of the study program in cooperation with the study coordination.
Appointments outside the consultation hours after previous agreement with the Examination Board are possible.
During lecture period:
Monday 10:00 am - 11:30 am
Tuesday 2:00 pm - 3:30 pm
Wednesday no consultation hours
Thursday 2:00 pm - 3:30 pm
Friday closed
During free periods:
Monday 10:00 am - 11:30 am
Thursday 2:00 pm - 3:30 pm
Tuesday and Wednesday no consultation hours
Friday closed
Please note that the telephone will usually not be answered during office hours. Thank you for your cooperation!
The current examination regulations, module handbooks, official forms and general in­for­mation can be downloaded from the download area.
Iris Kitsche
Emil-Figge-Straße 61, Raum U03
Phone: 0049 231 755-2160
If you have any questions, please contact the secretary of the Examination Board!

Contact
Send e-mail
Phone: 0049 231 755-6914 (Mondays to Thursdays)
Office of the Examination Board
Chairman
Secretary

TU Dort­mund Uni­ver­sity
Department of Spatial Planning
Examination Board
South Cam­pus, Building III, Room 3.212
Au­gust-Schmidt-Straße 10
44227 Dort­mund
Germany
Location & approach
The facilities of TU Dort­mund Uni­ver­sity are spread over two campuses, the larger Cam­pus North and the smaller Cam­pus South. Additionally, some areas of the uni­ver­si­ty are located in the adjacent "Technologiepark".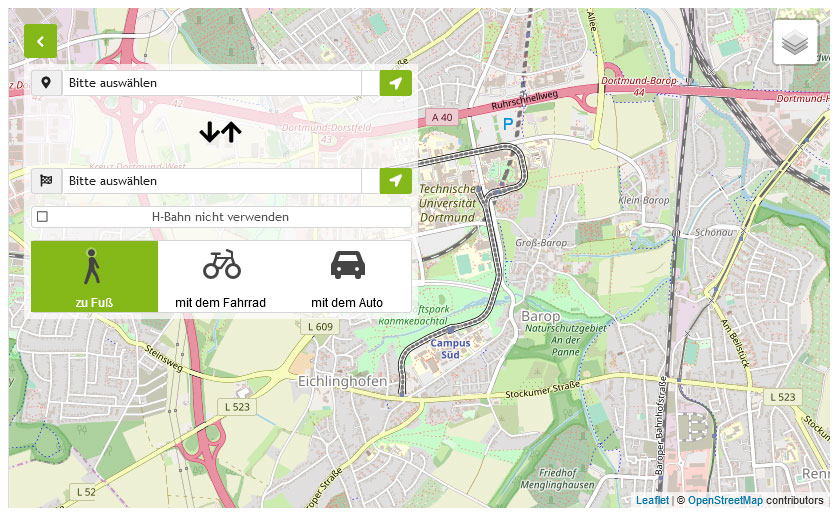 Zum Lageplan