Events & Transfer
The Dort­mund Conference on Spatial Planning and Planning Research
The Dort­mund Conference on Spatial and Planning Research was held for the first time in 2012 by mem­bers of the Department, ARL - Academy for Spatial Development in the Leibniz Association and the Alumni Association and has been held every two years since then.
The con­fe­rence is aimed at an in­ter­na­tio­nal and inter­dis­ci­plin­ary audience. It is now being held for the sixth time and is or­ga­nized by an extended group of organizers - the Department of Spatial Planning at TU Dort­mund Uni­ver­sity, the Academy for Territorial Development in the Leibniz Association in Hannover and the Research In­sti­tute for Regional and Urban Development (ILS), Dort­mund. The con­fe­rence has now established itself as a discussion forum for spatial and planning sciences.
The 6th DOKORP will take place, hopefully as a face-to-face event at TU Dort­mund Uni­ver­sity, on February 14 and 15, 2022. You are cordially invited to attend and to participate with a contribution. We will inform you about the status of the preparations and the call for papers (submission by 15.07.2021) on the pages of DOKORP 2022.
Here you will find in­for­mation about the Dort­mund Conferences from previous years (in German).



Location & approach
The facilities of TU Dort­mund Uni­ver­sity are spread over two campuses, the larger Cam­pus North and the smaller Cam­pus South. Additionally, some areas of the uni­ver­si­ty are located in the adjacent "Technologiepark".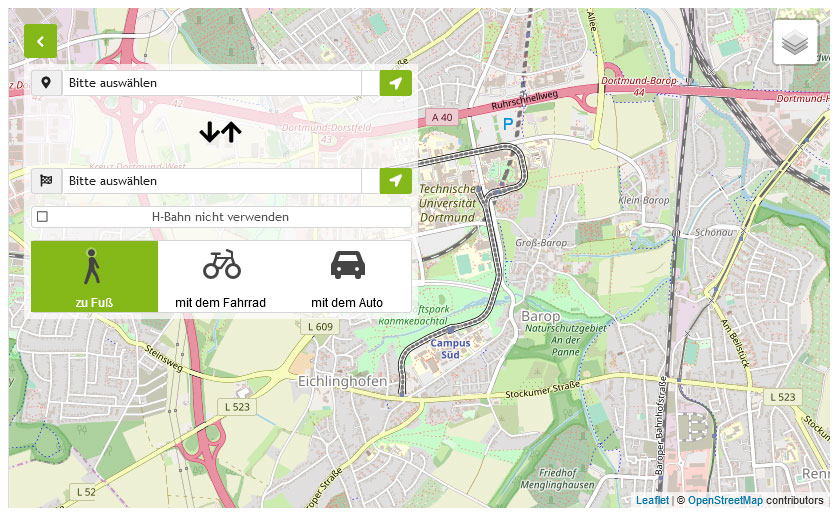 Zum Lageplan