Events & Transfer
The Dortmund Conference on Spatial Planning and Planning Research
The Dortmund Conference on Spatial and Planning Research was held for the first time in 2012 by members of the Department, ARL - Academy for Spatial Development in the Leibniz Association and the Alumni Association and has been held every two years since then.
Postponement of the Dortmund Conference on Spatial and Planning Research to 13.-14.02.2023.
The conference is aimed at an international and interdisciplinary audience. It is now being held for the sixth time and is organized by an extended group of organizers - the Department of Spatial Planning at TU Dortmund University, the Academy for Territorial Development in the Leibniz Association in Hannover and the Research Institute for Regional and Urban Development (ILS), Dortmund. The conference has now established itself as a discussion forum for spatial and planning sciences.
The 6th DOKORP will take place - hopefully as a presence event - at TU Dortmund University on February 13 and 14, 2023. This time, however, we are planning a pure online alternative at the same time, so that there will be no further postponement. We will provide the program here soon.
Here you will find information about the Dortmund Conferences from previous years (in German).



Location & approach
The facilities of TU Dortmund University are spread over two campuses, the larger Campus North and the smaller Campus South. Additionally, some areas of the university are located in the adjacent "Technologiepark".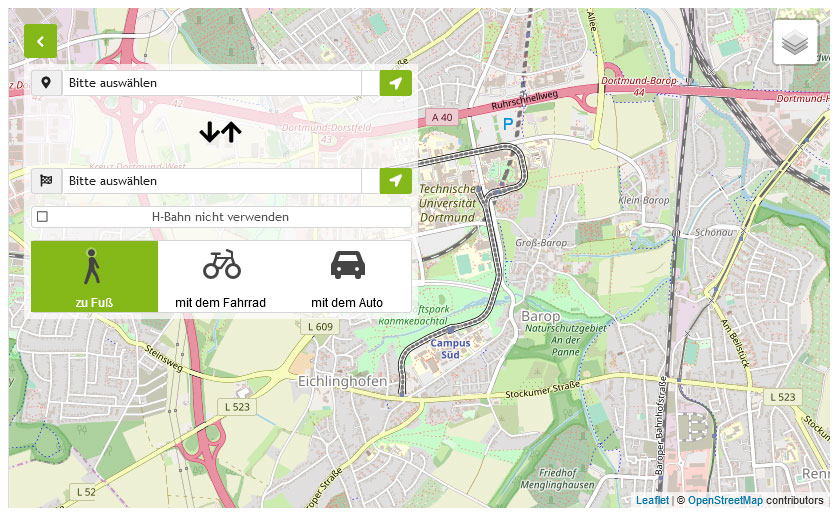 Zum Lageplan