Bachelor in Spatial Planning
Internship
During an internship, students deepen and expand their content-related skills and competencies by applying and getting to know the application of their studies in the practice of spatial planning in context. Furthermore, they gain insight into de­sign practice and can thus develop their own de­sign perspective.
In the Bachelor's degree program, students must complete a full-time internship of at least six weeks or a comparable amount of practical experience in the professional field of spatial planning, but outside the de­part­ment of spatial planning. As the graduate surveys show, many students complete significantly longer internships or work for long periods of time as student assistants within and outside the department, thus gaining ex­ten­sive practical experience and developing their personal contacts and networks in practice.
Students are required to find internships or positions as student assistants on their own.
Location & approach
The facilities of TU Dort­mund Uni­ver­sity are spread over two campuses, the larger Cam­pus North and the smaller Cam­pus South. Additionally, some areas of the uni­ver­si­ty are located in the adjacent "Technologiepark".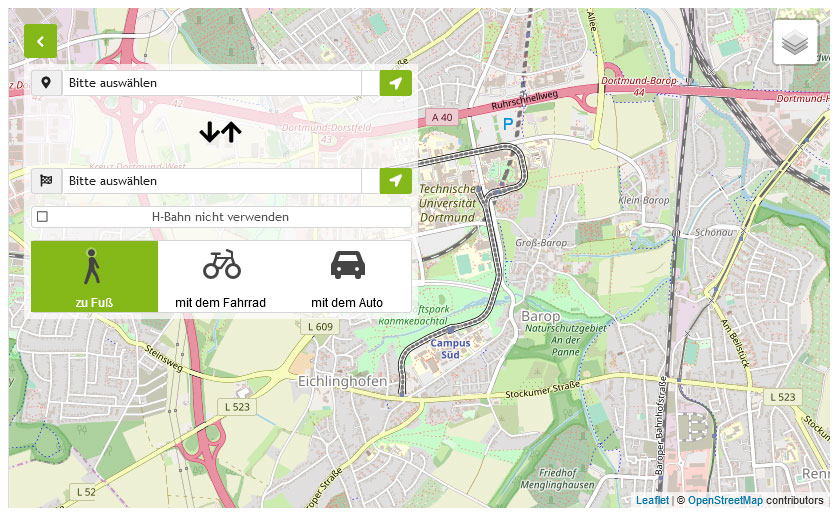 Zum Lageplan