The Department of Spatial Planning
Here you will find information about the management of the Department of Spatial Planning, the professors and employees, the committees and the student council.
The two elements of research and teaching form the cornerstones of the Spatial Planning de­part­ment. Fundamental to both areas, however, are the people of the Department. It doesn't matter whether they are professors, scientists, technical staff, secretaries or the student council. We all play our part in ensuring that teaching is up-to-date and exciting, that research projects produce good results, that students and teachers are able to exchange ideas, and that we keep things running smoothly. Do you have any questions? Contact us!

Location & approach
The facilities of TU Dortmund University are spread over two campuses, the larger Campus North and the smaller Campus South. Additionally, some areas of the university are located in the adjacent "Technologiepark".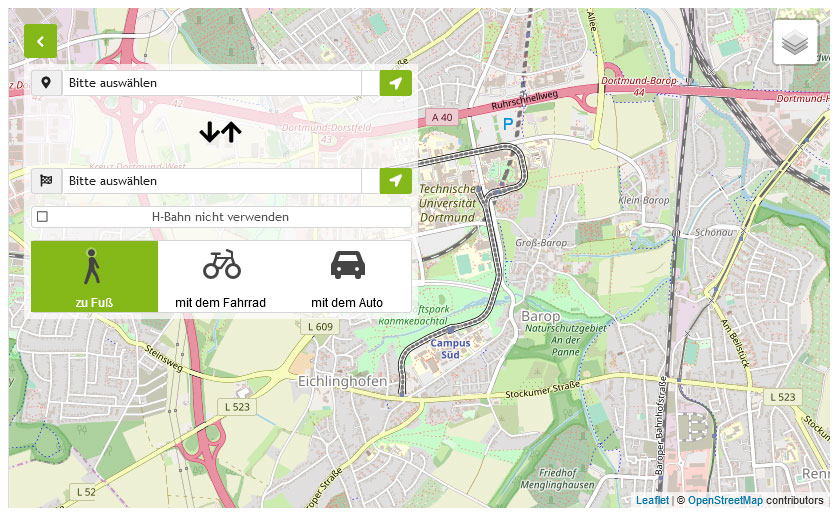 Zum Lageplan