The Department of Spatial Planning
Here you will find in­for­mation about the management of the Department of Spatial Planning, the professors and employees, the committees and the student council.
The two elements of re­search and teaching form the cornerstones of the Spatial Planning department. Fundamental to both areas, however, are the people of the Department. It doesn't matter whether they are professors, sci­en­tists, technical staff, secretaries or the student council. We all play our part in ensuring that teaching is up-to-date and exciting, that re­search projects produce good results, that students and teachers are able to exchange ideas, and that we keep things running smoothly. Do you have any questions? Contact us!

Location & approach
The facilities of TU Dort­mund Uni­ver­sity are spread over two campuses, the larger Cam­pus North and the smaller Cam­pus South. Additionally, some areas of the uni­ver­si­ty are located in the adjacent "Technologiepark".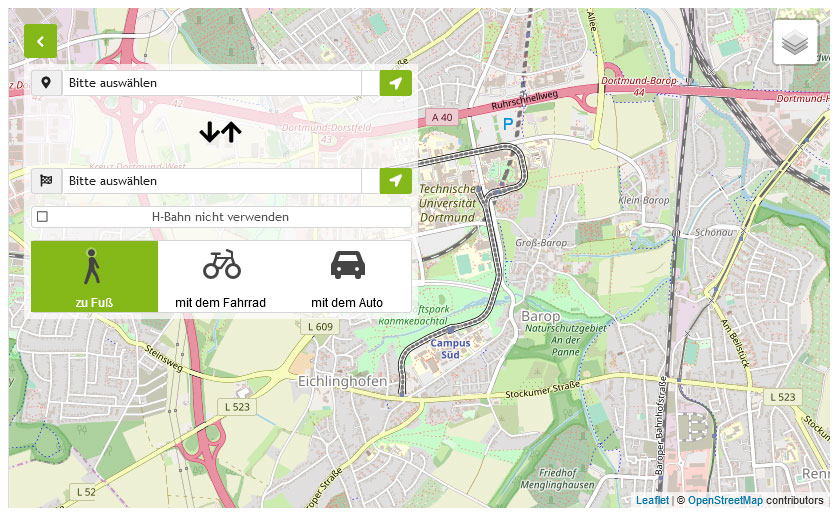 Zum Lageplan