Prospective Student Information
Here you will find all im­por­tant in­for­mation about the study programs of the Department of Spatial Planning.
The de­part­ment offers three degree programs plus a doctoral program. The Bachelor of Science in Spatial Planning is a German-lan­guage program, the Master of Science in Spatial Planning is offered in English and German, and the Master of Science SPRING (Spatial Planning for Regions in Growing Economies) is English-only.
On the following pages you will learn everything you need to know about the courses offered by the de­part­ment, as well as about the application process and admission restrictions.

Location & approach
The facilities of TU Dort­mund Uni­ver­sity are spread over two campuses, the larger Cam­pus North and the smaller Cam­pus South. Additionally, some areas of the uni­ver­si­ty are located in the adjacent "Technologiepark".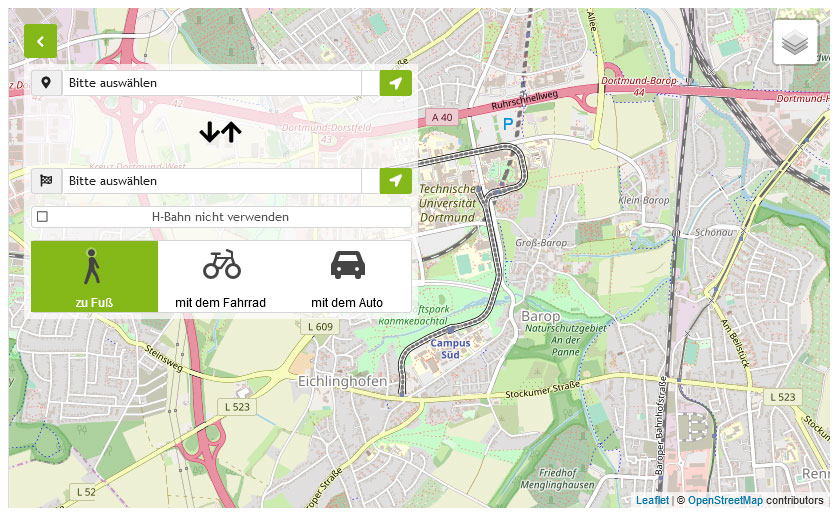 Zum Lageplan