Student advising M.Sc. Spatial Planning
Student advising B.Sc. Spatial Planning
Study coordination Spatial Planning
Scheduling (LSF)
Room allocation (LSF)

Phone: +49 231 755-6458
Location: GB III, Room 3.209a
Office hours:
Tuesdays 11:00 to 13:00 & by appointment.
The office hours are temporarily cancelled due to the Corona virus. Inquiries will still be handled by e-mail.
Location & approach
The facilities of TU Dortmund University are spread over two campuses, the larger Campus North and the smaller Campus South. Additionally, some areas of the university are located in the adjacent "Technologiepark".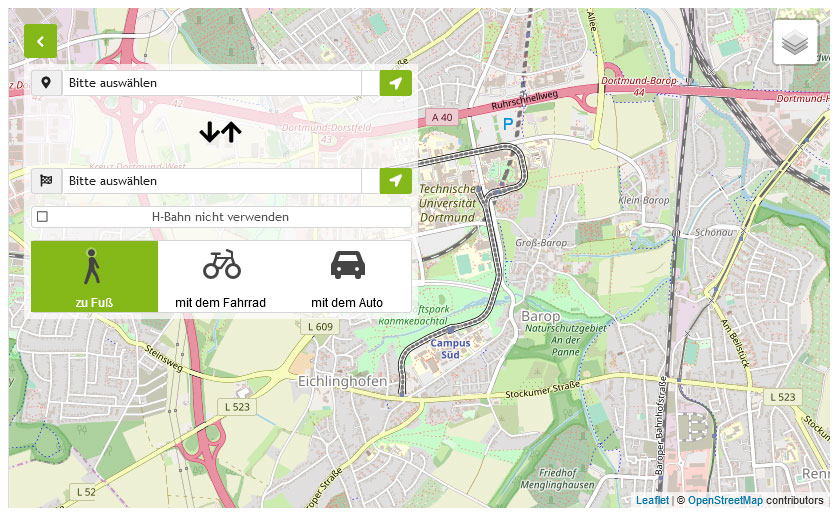 Zum Lageplan