On Saturday, October 22, 2022, the public is invited to experience what our scientists are researching, what study opportunities the faculties of TU Dortmund offer and what projects our institutions are working on. And we, as the Department of Spatial Planning, are also involved. Feel free to visit our program at:
Open House Day - Department of Spatial Planning 2022 (German)
Or visit the complete pro­gram of TU Dortmund under:
Location & approach
The facilities of TU Dortmund University are spread over two campuses, the larger Campus North and the smaller Campus South. Additionally, some areas of the university are located in the adjacent "Technologiepark".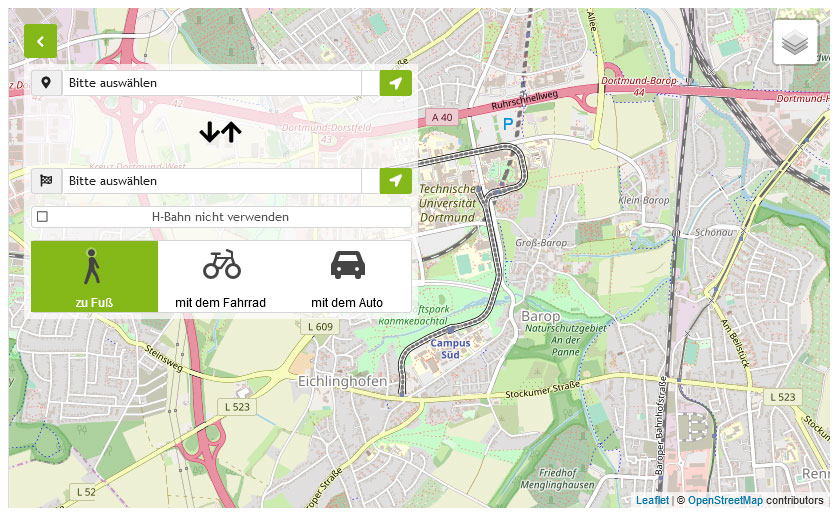 Zum Lageplan