Representatives
Complaints Office
The quality assurance and improvement of teaching and learning is a constant goal of the Department of Spatial Planning. We would like to support our students with any problems related to the classroom and have therefore set up a decentralized complaint department.

Department of International Planning Studies
send e-mail
Phone: +49 231 755-6939
Location: GB I, Room 402
Each complaint is also an opportunity. The Complaints Office provides contact points – both in the faculties as well as at the central uni­ver­si­ty level – to which students can turn in cases of conflict or if they wish to make a complaint or suggestion for improvement in the area of teaching and studies.
As a rule, the Complaints Offices in the faculties are the first port of call for problems in the area of teaching and studies. However, should there be reasons why the complaint cannot be handled in the de­part­ment or if it is a matter that concerns several faculties or the uni­ver­si­ty as a whole, students may contact the Central Complaints Office.
Location & approach
The facilities of TU Dortmund University are spread over two campuses, the larger Campus North and the smaller Campus South. Additionally, some areas of the university are located in the adjacent "Technologiepark".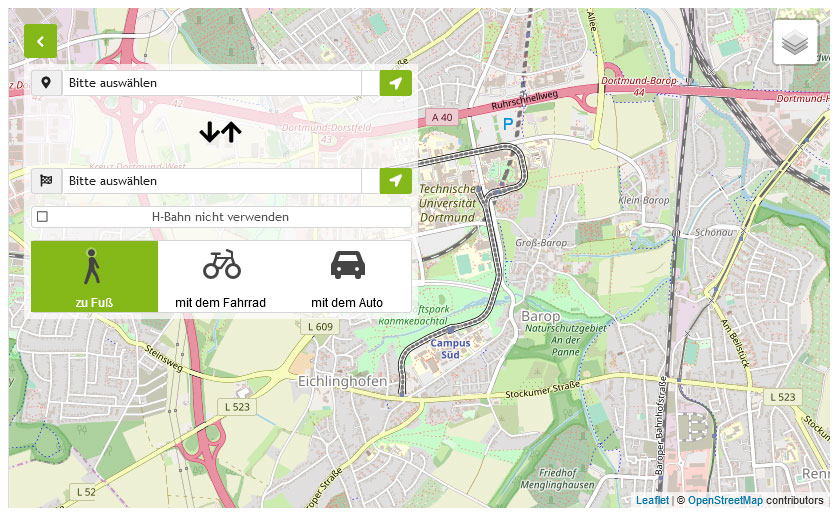 Zum Lageplan