Binding Registration for seminars Master Spatial Planning SoSe 2023
Begin:
End:
Location: LimeSurvey

The binding registration for the seminars will take place from the 22.03.2023 (around 2 p.m.) until 24.03.2023 (11:59 p.m) and will be held online via "LimeSurvey". Every student will receive an Email in advance, containing the Web-Link.
We summarized some important details regarding the process of the procedure as well as helpful instructions that should guide you through. The overview you find here.
Location & approach
The facilities of TU Dortmund University are spread over two campuses, the larger Campus North and the smaller Campus South. Additionally, some areas of the university are located in the adjacent "Technologiepark".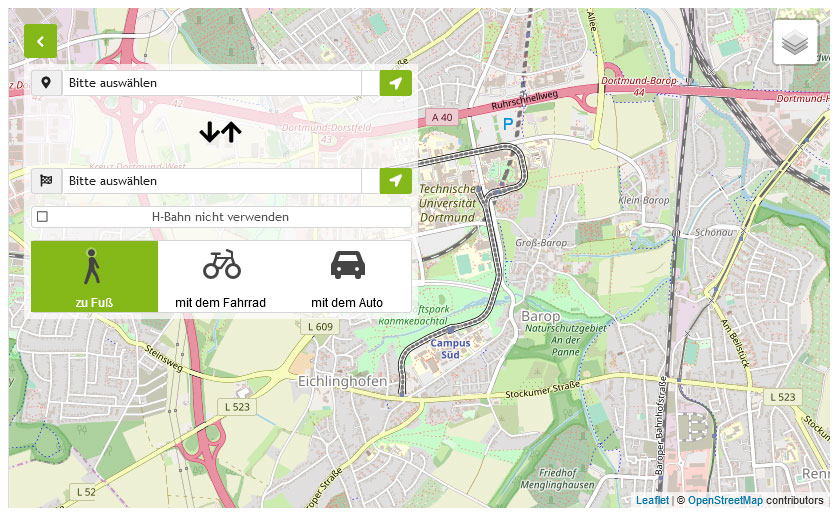 Zum Lageplan