Begin:
End:
Location: LimeSurvey

In­for­ma­ti­onen about the semi­nars M. Sc. WiSe 2021/22
The binding registration for the semi­nars will take place from the 29.09.21 until 03.10.2021 and will be held on­line via "LimeSurvey". Every student will receive an e-mail in advance, containing the Web-Link // If you are not yet completely enrolled or have not yet activated your Uni Mail Account, please check www.raumplanung.tu-dortmund.de for the correct link to participate in the registration.
We summarized some im­por­tant details regarding the process of the procedure as well as helpful instructions that should guide you through. The overview you find here.
Location & approach
The facilities of TU Dort­mund Uni­ver­sity are spread over two campuses, the larger Cam­pus North and the smaller Cam­pus South. Additionally, some areas of the uni­ver­si­ty are located in the adjacent "Technologiepark".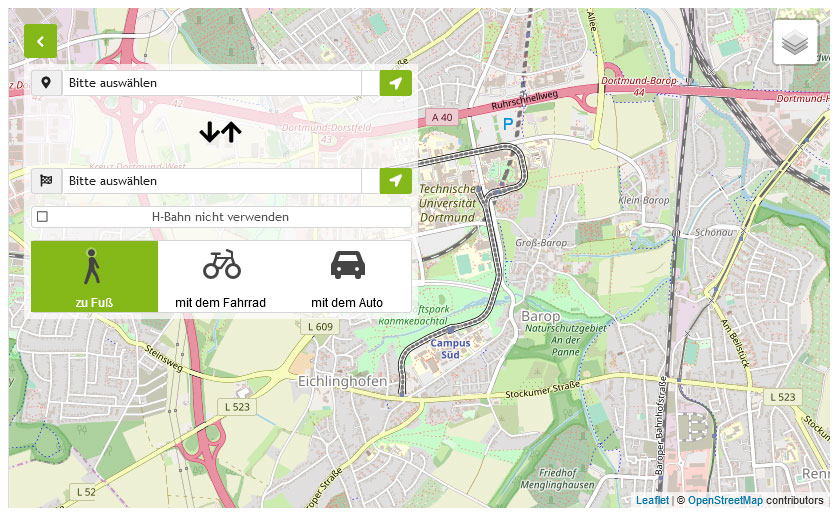 Zum Lageplan