About Master SPRING
Programme structure
The SPRING curriculum consists of 10 modules. The corresponding courses of the modules are offered as lectures, semi­nars, exercises, workshops and excursions.
The table below displays the study structure of the SPRING Programme. The first year at TU Dort­mund Uni­ver­sity consists of the modules 1 to 6. Whereas the modules 7 to 10 are offered by the SPRING partning universities respectively:
Ardhi Uni­ver­sity in Dar es Salam, Tanzania
Kwame Nkrumah Uni­ver­sity of Science and Technology in Kumasi, Ghana
Uni­ver­sity of The Philippines in Manila, The Philippines
Universidad Austral de Chile in Valdivia, Chile and
Universidade Federal do ABC in São Paulo, Brazil
For further in­for­mation about the courses and SPRING partnering universities, please visit the webpages "First year", "Second year" and "SPRING Network".
Location & approach
The facilities of TU Dort­mund Uni­ver­sity are spread over two campuses, the larger Cam­pus North and the smaller Cam­pus South. Additionally, some areas of the uni­ver­si­ty are located in the adjacent "Technologiepark".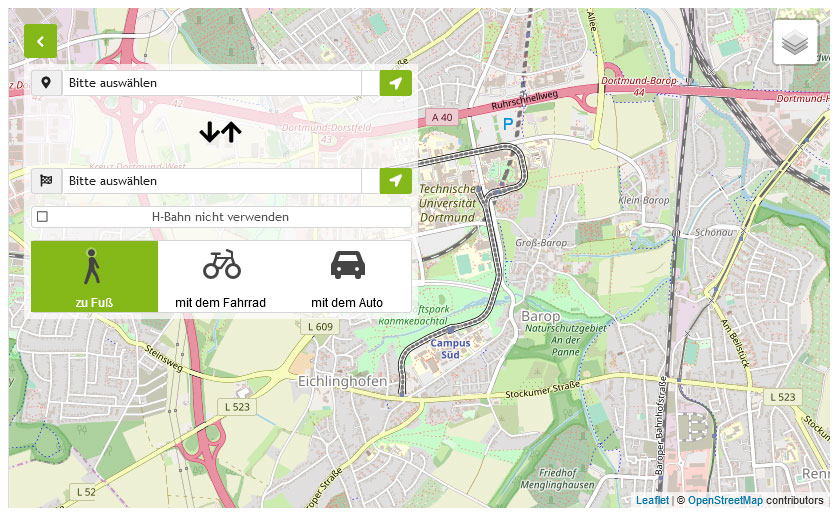 Zum Lageplan