Dort­mund Conference
Registration & Fees
At the moment it is still open whether the Dort­mund Conference 2022 can take place as a face-to-face event. We will inform you about this as soon as possible.
Therefore, we cannot provide reliable in­for­mation about the participation fee, as it depends on the type of implementation. Please assume approx. 100 Euro for the face-to-face event (with discount for students). In case of an on­line implementation, the fee will be significantly lower.

TU Dort­mund Uni­ver­sity
Department of Spatial Planning
IRPUD
Au­gust-Schmidt-Straße 10
D-44227 Dort­mund


Location & approach
The facilities of TU Dort­mund Uni­ver­sity are spread over two campuses, the larger Cam­pus North and the smaller Cam­pus South. Additionally, some areas of the uni­ver­si­ty are located in the adjacent "Technologiepark".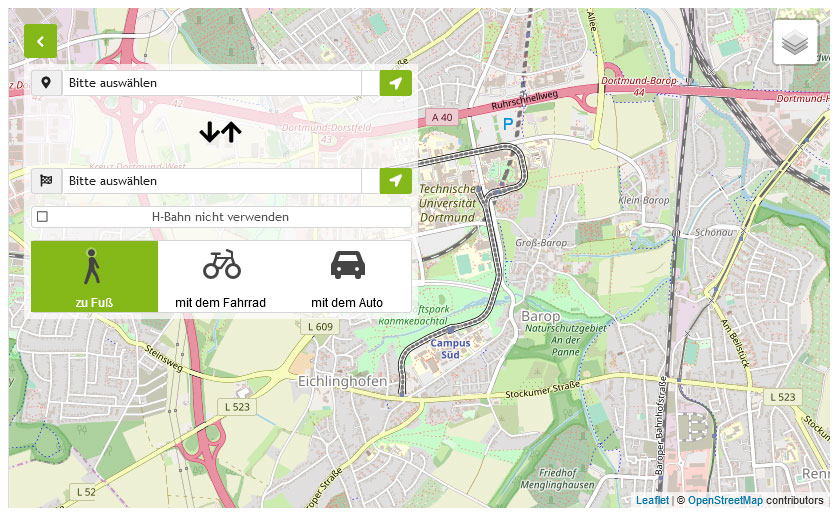 Zum Lageplan