Dortmund Conference
Registration & Fees
The Dortmund Conference 2022 was postponed to 2023. Further information can be found on these pages.
Currently, we are unable to provide reliable information about the participation fee, as it depends on the type of performance. Please start at approx. 100 Euro for the classroom event (with discount for students). In the case of online implementation, the contribution will be significantly lower.

TU Dortmund University
Department of Spatial Planning
IRPUD
August-Schmidt-Straße 10
D-44227 Dort­mund


Location & approach
The facilities of TU Dortmund University are spread over two campuses, the larger Campus North and the smaller Campus South. Additionally, some areas of the university are located in the adjacent "Technologiepark".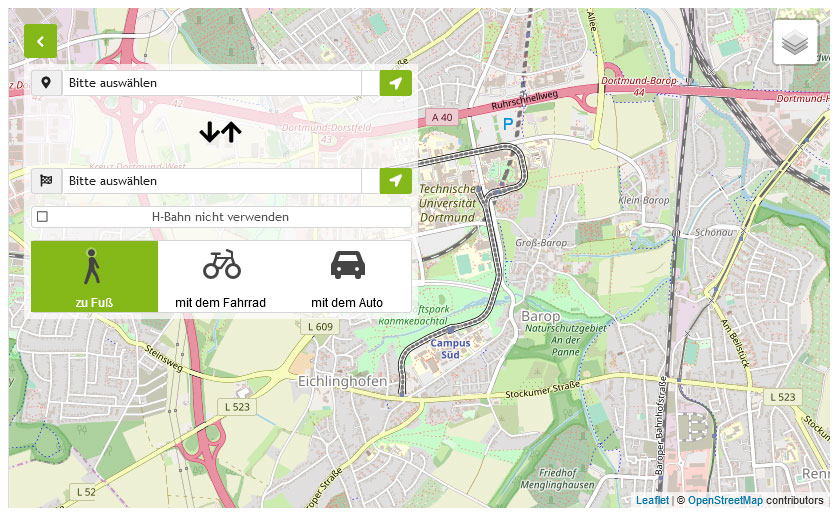 Zum Lageplan