Dortmund Conference
DOKORP 2023 | 13.-14. February 2023
"If possible, please turn around!"
Research and Planning for the Sustainability Turn
The Dortmund Conference on Spatial and Planning Research is jointly organized by the Department of Spatial Planning at TU Dortmund University, the Academy for Territorial Development in the Leibniz Association, Hanover (ARL) and the Research Institute for Regional and Urban Development (ILS), Dortmund.
Spatial planning and development, despite guiding principles to the contrary, contribute locally and globally to social processes that exceed the planet's carrying capacity and distribute burdens and opportunities unequally. "If possible, please turn around!" therefore is not the suggestion of your navigation system after a missed turn, but the request to consistently question this direction as well as to point out possibilities that necessarily go beyond marginal directional corrections. The Dortmund Conference on Spatial and Planning Research 2023 would like to contribute to the Sustainability Turn and invites you to present your contribution to this process.
DOKORP 2023 includes eight tracks. You can submit a presentation or propose your own session by July 15, 2021. You can also initiate a spatial and planning science roundtable. DOKORP 2023 is also open for other topics of spatial and planning research.
Keynotes
Prof. Dr. Antje Bruns Head of Governance and Sustainability Lab, Trier University
Prof. Dr.-Ing. Christian Holz-Rau (since 1998 Professor of Transportation and Transportation Planning at the Department of Planning at the Technical University of Dortmund)


Location & approach
The facilities of TU Dortmund University are spread over two campuses, the larger Campus North and the smaller Campus South. Additionally, some areas of the university are located in the adjacent "Technologiepark".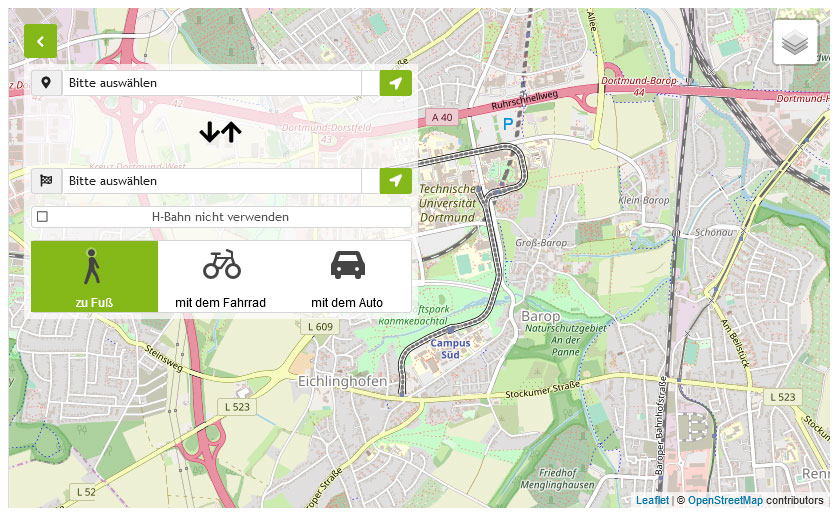 Zum Lageplan